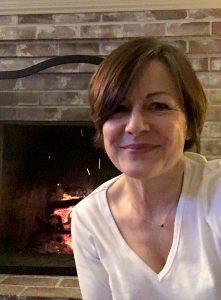 Me? Who am I?
Well – I'm still trying to figure that one out. Let's just say that I'm evolving. I never intentionally set out to be a painter, or a blogger or anything remotely like that.
No. That wasn't my plan, at all.
My plan was to leave England and live in America. THE END.
And I did that.
And honestly, had my story stopped there, I would have been more than happy.
But the Universe had other plans for me. The Universe decided that I needed to continue my education. Stop. Right. There!! What?
What???
Not even close to the original plan. Not. even. REMOTELY. close. Which idiot decides to go back to school at 25?? I remember having a bonfire in my garden when I was 16, after my last official class in high school. I burned every shred of evidence that I had ever been in high school. It had been a rite of passage for me. So you can understand that it seemed more than apt for me to inquire 'What knucklehead would willingly go back to school at 25?'
I guess this knucklehead.
And then, between the tests and the studying, I fell hopelessly in love. And before I knew it, I was a married mother of three snot-nosed kids, with a Masters in Social Worker. And no-one (not even the Know-It-All Universe) suggested that I even think about picking up a paint brush. Least of all try and make it a business.
Nope.
The curve ball wouldn't happen for years and years. We moved a lot. I loved my our life. And honestly I can say, hand over heart, that I didn't think anything was missing. I was living a life far better than I'd ever dreamed.
And then.
I picked up a paintbrush.
And things changed. And something happened, some chemical activity inside my brain. Some type of switch got switched on. And there was no 'Off' switch. And now I'm stuck here. In this crazy, ever evolving colorful space.
I paint, I thrive, I write, I connect. And along the way, during my constant evolution, I started entering contests. And I started winning. And I truly believe that this was the Universe telling me that I needed to carry on this path. This great wonderful path of 'Paint, Write, Connect. Repeat'.
I still don't want to say that something had been missing in my life. Because that somehow diminishes what I/we had, before paint and writing and connecting came along. Life was good, but it somehow just got better.
And so, I'm still Diane, the Yorkshire lass. I've been in love with the same man for 20 years. And my snot-nosed kids, are still snot-nosed kids. And I paint. And I write. And I connect. And I repeat.
And I couldn't be happier.
But that wasn't my plan originally, at all.
Diane aka The Paint Factory
,